GFG is an international multi tasking company, which sells GFG Crest rims and assembles them to fit in your car. In the assembling department, there are a set of well skilled and professional technicians who make sure that your super car crest wheels are tailored and fitted to your car structurally and in an integrated way.
GFG offers the needs of your car non-sparingly, while minding about your style and adding value to your vehicle by giving you a finished product that will be more that what you expected.
At GFG, they are able to listen to the customers and tailor their needs according to the specifications they forward to us. Every owner of an exotic sportive car knows pretty well that his or her car needs crest wheels, which serve the purpose for which the car was made. The company is therefore geared towards offering the best of the crest wheels. A day dawns and new customers stream in because the business name is gaining fame and is being carried high by those that have been served by GFG.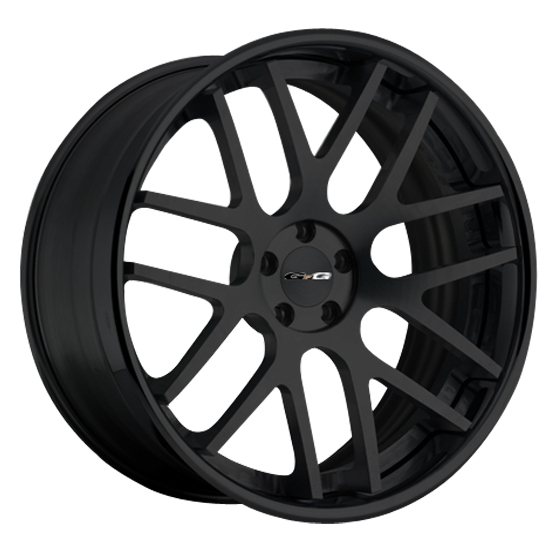 GFG crest wheels are in assortments and the best in stock is the three-piece modular wheel. It can be custom painted in all rainbow colors. In fact, many earlier buyers have given a good report about the 3-piece crest wheels and spreading our stock's news like bushfire.
These customers say that the unique features of the wheels are of exceptional high quality. Their durability is neither matched nor paralleled. GGF are delighted and take pride in learning that the GFG 3-piece wheel is a success thanks to their staff comprised of veteran engineers who have long time designing knowledge. They have kept the company's head high owing to their diligently skillful work.
Crest Wheels
GFG has a variety of sizes to fit in various car needs such as roadsters, the exotic cars and the SUVs. Cars such as high-line domestic and trucks also can also get well fitting rims in the following sizes raging form 17 inch to 26-inch rims.
Samples of the six crest wheel series from the 103 sample online come in a variety of four colors. These are; gold face chrome lip cove, followed by the very pretty chrome, gold face silver lip and finally the unbeatable silver.
GFG F2
These are in five attractive colors namely; Black face silver lip, then the most demanded chrome, the cold face silver lip, machined black accent and the best and lovely machined face silver lip.
GFG G2
These ones are also in five attractive colors, which are chrome, the gold face chrome lip, machined black accent face silver lip and the machined face silver lip.
GFG COVE
These ones come in three desirable colors; chrome, the gold face chrome lip and the matte black.
GFG MAUI
GFG Maui is available in three colors, which are; black face chrome lip, machined black accent face chrome lip and lastly the machined black face lip.
GFG ARUBA
GFG Aruba are available in four colors which are the machined face black, machined face chrome lip and lastly the great looking matte black face chrome lip.
GFG COAST
Chrome, gold face chrome and matte black are the colors in the current stock.
Log into the GFG crest wheel website on www.streetdreams.org and see many more for yourself, the descriptions and the full color display. You might even want to contact the company on the given address to further discuss the GFG Crest wheels available options. Feel free to air your views, as the company will use them to give you better goods and services as well as introducing new services as per your demands since your wish is essentially, their command.
You can follow us on Facebook or Twitter, as well visit our StreetDreams Online Shop to find more information and updates of the latest products on GFG Crest Wheels.